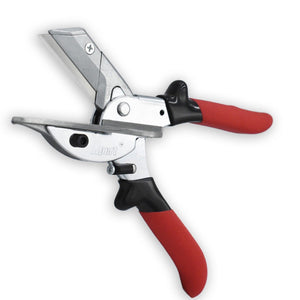 Xpert Mitre Shears SK2 Multi Angled Anvil Cutters UPVC Trim Tube Gasket Moldings
Regular price
£18.46
£0.00
Xpert Mitre cutters with stainley type blades.
Handles have additional non-slip surface.
* Age Restrictions Apply *
Please note that knives & cutters are not for sale to people under the age of 18.
By placing an order for these products, you declare that you are 18 years of age or older. These item must be used responsibly and appropriately.
---